When I come Home Again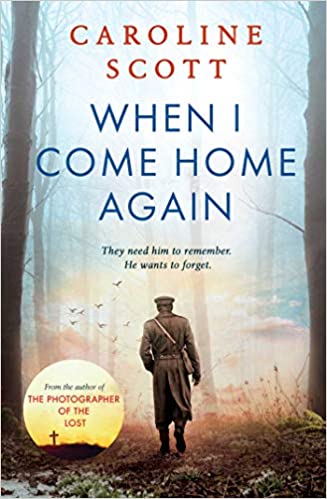 Why a Booktrail?
1918 – 1920: They need him to remember. He wants to forget.
What you need to know before your trail
1918. In the last week of the First World War, a uniformed soldier is arrested in Durham Cathedral. When questioned, it becomes clear he has no memory of who he is or how he came to be there.
The soldier is given the name Adam and transferred to a rehabilitation home. His doctor James is determined to recover who this man once was. But Adam doesn't want to remember. Unwilling to relive the trauma of war, Adam has locked his memory away, seemingly for good.
When a newspaper publishes a feature about Adam, three women come forward, each claiming that he is someone she lost in the war. But does he believe any of these women? Or is there another family out there waiting for him to come home?
Travel Guide
Discover the world of the Forgotten Soldier
This novel was written to commemorate or takes inspiration from at least in some way, from the internment of the Unknown Warrior in Westminster Abbey.
The story takes place in Durham Cathedral and this relgious place is the main setting and focus of the story.
The places of Loughrigg Hall and Fellside House are fictional but take their name from Loughrigg Fell and the area in and around Cragside and similar places in Northumberland.
The author has captured the spirit of the time and landscape.
BookTrail Boarding Pass: When I Come Home Again
Destination/location:Durham, North East England   Author/guide: Caroline Scott Departure Time: 1918-1920
Back to Results