What You Call Free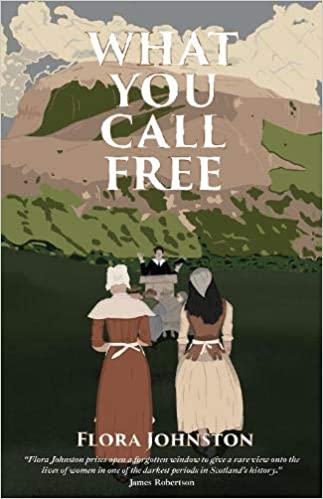 Why a Booktrail?
1687: Scotland : an unforgiving place for those who won't conform.
What you need to know before your trail
Pregnant and betrayed, eighteen-year-old Jonet believes nothing could be worse than her weekly public humiliation in sackcloth. But soon she discovers that a darker fate awaits her.
Desperate to escape, she takes refuge among an outlawed group of religious dissidents. Here Widow Helen offers friendship and understanding, but Helen's own beliefs have already seen her
Travel Guide
Discover Scottish history with a booktrail of Edinburgh
Covenanters were members of a 17th-century Scottish religious and political movement, who supported a Presbyterian Church of Scotland, and the primacy of its leaders in religious affairs. The name derived from Covenant, a biblical term for a bond or agreement with God.
In 1638, thousands of Scots signed the National Covenant, pledging to resist changes imposed by Charles on the kirk; following victory in the 1639 and 1640 Bishops' Wars, the Covenanters took control of Scotland.
The 1643 Solemn League and Covenant brought them into the First English Civil War on the side of Parliament, but they supported Charles in the 1648 Second English Civil War. After his execution in 1649, the Covenanter government agreed to restore his son Charles II to the English throne; defeat in the 1651 Third English Civil War led to Scotland's incorporation into the Commonwealth of England.
BookTrail Boarding Pass: What You Call Free
Destination/location: Edinburgh   Author/guide: Flora Johnston  Departure Time: 1687 -1688
Back to Results