Walk Yourself Happy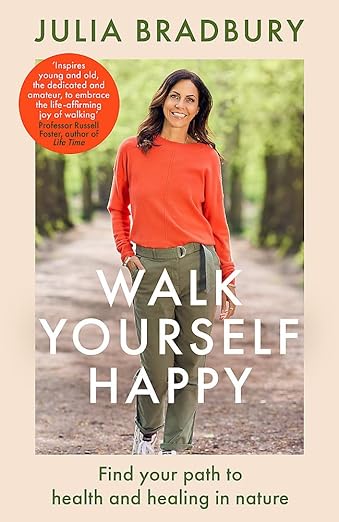 Why a Booktrail?
The joy of nature and walking yourself happy
What you need to know before your trail
Julia knows first-hand the profound impact of nature: it has helped her survive breast cancer, overcome infertility and continue through failed IVF treatments; it balances the soul and acts as a confidante and therapist. Through science-backed information, practical tips and Julia's own story, Walk Yourself Happy will explore how nature can soothe anxiety and stress, how a mountain or a tree can keep you company in times of grief, and the importance of building nature into your everyday life, so you eat well, sleep better and move more.
Travel Guide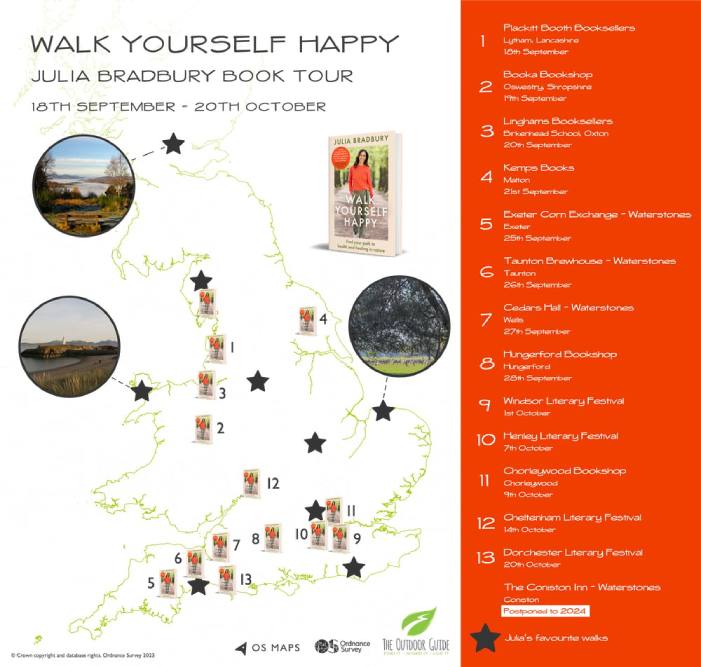 Walking, one of the most accessible activities for most of us, is the fastest and easiest way to embed yourself in nature. You don't need expertise or equipment; you just need to put one foot in front of another. You don't need an epic landscape either, you can walk down the street or in your local green space. Though, as you will learn from this book, a walk in the park is rarely just that.
We all have shocks and surprises that stop us in our tracks, make us question who we are and why we are here. In walking, we have the power to change our pace. And when we do that, we can find union with nature, camaraderie with friends and a form of intimacy with self.
We can walk ourselves happy and we can walk ourselves healthy, and we can rekindle the innate bonds, all-but extinguished by modern living, that we have always had to our natural environment. We can start today.
BookTrail Boarding Pass: Walk Yourself Happy
Destination: Everywhere and anywhere! Author/guide: Julia Bradbury  Departure Time: Right now
Back to Results