Virtual Strangers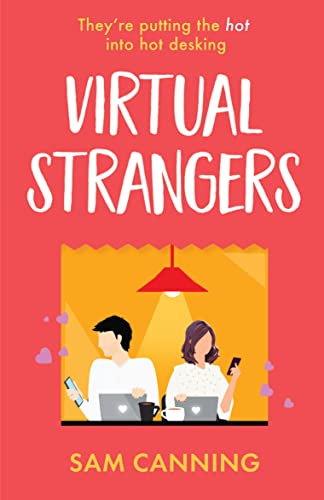 Why a Booktrail?
2023: Do you believe in love at first type?
What you need to know before your trail
When Ada set up her own PR firm from a coffee shop, she didn't expect to meet journalist Fraser. Also working there daily, he soon becomes a friend. Reporting on interesting things to do around Edinburgh, Fraser ropes Ada into accompanying him on his assignments.
As they work side-by-side Ada can't help but notice how attractive Fraser is, and how well they get along. But, Ada has been chatting to a guy she met on an Agatha Christie fan fiction site, and she can't stop wondering about him. His interests are the same as hers, and the anonymity helps them both be more honest and open. As Ada's messages with the mystery man become deeper, she thinks she's falling for him.
Ada is torn between Fraser and Myster-E – but can you have real feelings for someone when you're virtual strangers?
Travel Guide
The Meadows – Ada goes twice in the book. Once to meet Amal, commenting on her love of cherry blossom season, and once to see Skeleton Si with Fraser
Arthur Conan Doyle Centre/ St Mary's Cathedral – these are across the street from each other. Ada goes to the ACD centre for the psychic talk and spends some time gazing lovingly at St Mary's Cathedral
Panda and Sons  – This is a real bar that I used as the template for the bar Ada goes to meet Myster-E in for the first time (when he stands her up)
The Ross Fountain, Princes Street Gardens – Ada is by the Ross Fountain in Princes' Street Gardens when she breaks up with Neil at the end
Signet Library – This is where the ball takes place – it's also real and is where you can get one of the best afternoon teas I've ever had (although it ain't cheap and they recently put the prices up even more – erk)
BookTrail Boarding Pass: Virtual Strangers
Destination/location: Edinburgh  Author/guide: Sam Canning  Departure Time: 2023
Back to Results