Three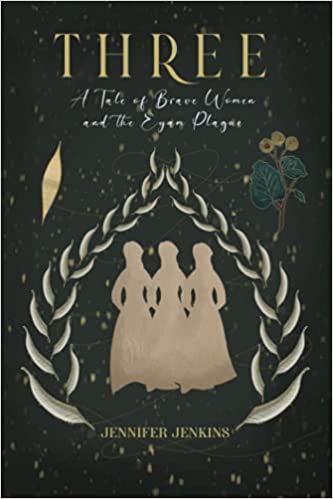 Why a Booktrail?
1665: A Tale of Brave Women and the Eyam Plague
What you need to know before your trail
In 1665 a box from London brought more than cloth from plague-ridden London to the quiet village of Eyam in Derbyshire. For the next year the villagers had to learn to live with a silent enemy. 'Three' tells the story of three very different women in their courageous attempts to keep themselves and their loved ones alive as Eyam closed its doors to the outside world, instead facing the malevolent danger alone. Emmott Syddall, Catherine Mompesson and Elizabeth Hancock were each determined to live and the courage each of them found was as unique as the women themselves. Will 1666 bring salvation?
Locations
Reset
England - Derbyshire - Eyam
Travel Guide
Trail your way around Eyam, plague village
The author says: "The plague arrived in early September 1665 from the plague-infested capital in a box of cloth ordered by the village tailor, Alexander Hadfield. Finding it damp, his assistant, George Viccars, unpacked the cloth and hung it up to dry. In the warmth, plague fleas emerged, biting George first and within days he developed the tell-tale buboes and was dead."
"As the plague continued to spread, through dispersing plague fleas and then through human-to-human contact, the bodies of tragic victims started to pile up. The village rector, William Mompesson, made the difficult decision to close the churchyard to burials, asking people to bury their dead in their own gardens or in the nearby field. " (See Monpesson Point on the map.)
BookTrail Boarding Pass: Three
Destination/Location: Eyam  Author: Jennifer Jenkins   Departure: 1665
Back to Results