Theatre of Marvels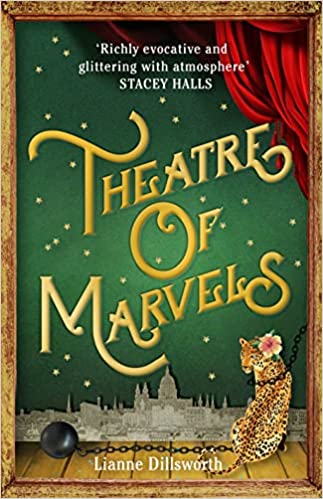 Why a Booktrail?
1800s: Behind the spectacle there are always secrets.
What you need to know before your trail
Unruly crowds descend on Crillick's Variety Theatre. Young actress, Zillah, is headlining tonight. An orphan from the slums of St Giles, her rise to stardom is her ticket out – to be gawped and gazed at is a price she's willing to pay.
Rising up the echelons of society is everything Zillah has ever dreamed of. But when a new stage act disappears, Zillah is haunted by a feeling that something is amiss. Is the woman in danger?
Her pursuit of the truth takes her into the underbelly of the city – from gas-lit streets to the sumptuous parlours of Mayfair – as she seeks the help of notorious criminals from her past and finds herself torn between two powerful admirers.
Caught in a labyrinth of dangerous truths, will Zillah face ruin – or will she be the maker of her fate?
Travel Guide
Discover the theatres of London
We start of in Drury Lane which is the  heart of theatre land now as it was then. This is where we find Crillick Theatre in the novel and the very famous and real Theatre Royal where those in the novel dream of.
The world of theatre is well -evoked from the smell of the paint to the roar of the crowds. We see behind the scenes. How the theatre show works and where the magic is hidden but also the shadows and darkness. The spectators are there to see drama and sights not seen anywhere else. They come to see the 'freak show' for what else can you call the way this spectacle is put together. The show's leader is keen to get more acts for the show and whatever he has to do, he will do. People are his assets.
The murky world of Victorian London comes across loud and clear, all of the highs and lows but it;s the word of the early days of theatre, the  murky world of the circus/spectacle with acts such as the Leopard Lady and the Great Amazonia is here to trap people and feed their hunger for the strange and curious….
BookTrail Boarding Pass: The Theatre of Marvels
Destination/Location: London    Author: Lianne Dillsworth   Departure: 1800s
Back to Results