The Wolf Hunters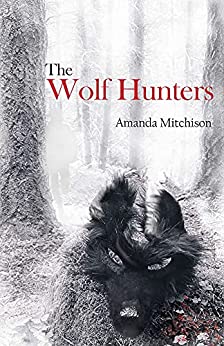 Why a Booktrail?
A brutal Scotland of the near future…
What you need to know before your trail
Archie Henderson, a passionate hunter, has rewilded his vast Highland estate filling the mountains and woods with wolves and bears. Here he runs wolf hunts with a terrible difference.
But when a young man is killed by a bear on the reserve, DI Rhona Ballantyne is assigned the case. As her enquiries progress, she begins to unravel the dark secret behind the death, and uncovers a terrifying truth that will put her own life in jeopardy. Will the hunter become the hunted?
Travel Guide
Ardnamurchan peninsula, Scottish Highlands
This debut crime novel is set in a brutal, chaotic Scotland of the near future, where it's business at any cost for the people who live there.
Ardnamurchan is a 50-square-mile peninsula in Lochaber, in the Scottish Highlands , noted for being very unspoiled and undisturbed.
Its remoteness is accentuated by the main access route being a single track road for much of the journey.
Just like in a dystopian Scotland…..
BookTrail Boarding Pass: The Wolf Hunters
Destination:  Scottish Highlands  Author/guide: Amanda Mitchison  Departure Time: Near future
Back to Results