The Whole Truth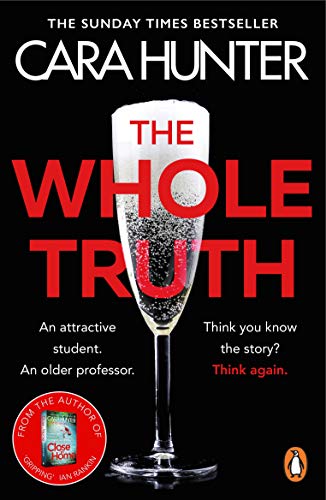 Why a Booktrail?
2000s: Think you know the story? Think again.
What you need to know before your trail
She has everything at stake; he has everything to lose. But one of them is lying, all the same.
When an Oxford student accuses one of the university's professors of sexual assault, DI Adam Fawley's team think they've heard it all before. But they couldn't be more wrong.
Because this time, the predator is a woman and the shining star of the department, and the student a six-foot male rugby player.
Soon DI Fawley and his team are up against the clock to figure out the truth. What they don't realise is that someone is watching.
And they have a plan to put Fawley out of action for good…
Travel Guide
The Oxford of Cara Hunter
Back to Oxford for the new Cara Hunter and she always makes the city her own. This one has perhaps less of the flavour of the city than the others as given the crime, a lot of the settings have to be fictional.
The school for one, is fictional but the city has an ornate feel to it that permeates the novel and makes it very much a part of the story itself. This is a city, an important and busy one but it's clearly not London. Oxford has a unique history and tradition – an academic one of course – that this novel plays around in.
BookTrail Boarding Pass: The Whole Truth
Destination/location: Oxford    Author/guide: Cara Hunter Departure Time: 2000s
Back to Results