The Weather Woman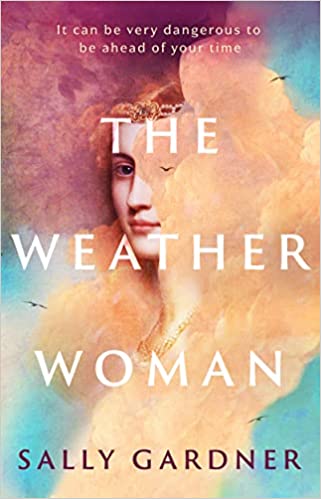 Why a Booktrail?
1700s: A woman in Regency London finds she can predict the weather.
What you need to know before your trail
Neva Friezland is born into a world of trickery and illusion, where fortunes can be won and lost on the turn of a card.
She is also born with an extraordinary gift. She can predict the weather. In Regency England, where the proper goal for a gentlewoman is marriage and only God knows the weather, this is dangerous. It is also potentially very lucrative.
In order to debate with the men of science and move about freely, Neva adopts a sophisticated male disguise. She foretells the weather from inside an automaton created by her brilliant clockmaker father.
But what will happen when the disguised Neva falls in love with a charismatic young man?
It can be very dangerous to be ahead of your time. Especially as a woman.
Travel Guide
London and the Frost Fairs
Between 1600 and 1814, the River Thames would freeze over for up to two months at time. This meant harsh conditions for Londoners but it did mean that every resourceful, they decided to set up the Thames Frost Fairs.
Between 1607 and 1814 there were a total of seven major fairs, as well as countless smaller ones. The Fairs were a sight to behold – shops, pubs and skating rinks – mini villages infact, all hastily constructed to form a London on ice.
The first fair was in 1607 / 08. People would walk along the Thames as the ice was so thick they could walk from Southwark to the city.
BookTrail Boarding Pass: The Weather Woman
Destination:London Author/guide: Sally Gardner Departure Time: 1700s
Back to Results