The Tuscan House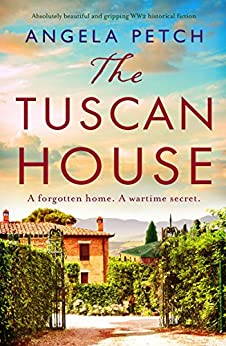 Why a Booktrail?
ww2: A house in Tuscany bears a secret
What you need to know before your trail
Corbello, Italy, 1947. A woman and a little boy stagger into the ruins of an old house deep in the forest, wild roses overwhelming the crumbling terracotta walls. Since the war, nowhere has been safe. But they both freeze in shock when a voice calls out from the shadows…
For young mother Fosca Sentino, accepting refuge from reluctant British war hero Richard – in Tuscany to escape his tragic past – is the only way to keep her little family safe. She once risked everything to spy on Nazi commanders and pass secret information to the resistenza. But after a heartbreaking betrayal, Fosca's best friend Simonetta disappeared without trace. The whole community was torn apart, and now Fosca and her son are outcasts.
Wary of this handsome stranger at first, Fosca slowly starts to feel safe as she watches him play with her son in the overgrown orchard. But her fragile peace is shattered the moment a silver brooch is found in the garden, and she recognises it as Simonetta's…
Travel Guide
Discover the world of Angela's Petch's Tuscany
Corbello in Tuscany is fictional but the sense and landscape is very much real and representative of the region depicted in the novel. We spend time in the village school, the town hall and the church of St Martino.
"The Germans still held the hilltop town of Corbello at that time. It was important strategically as it command the view of the main route between the two important cities of Arezzo, now liberated by the allies, and the Sansepolcro, still occupied by the Germans."
There are mentions and short stays in London but this is pretty much in the background to the story.
There are glimpses of soldiers heading to Italy by passing through the Gotthard Pass in the Swiss Alps. Monte Cassino is where the wolves are spotted.
BookTrail Boarding Pass: The Tuscan House
Destination/location: Tuscany  Author/guide: Angela Petch Departure Time: 1947
Back to Results