The Story of the Titanic for Children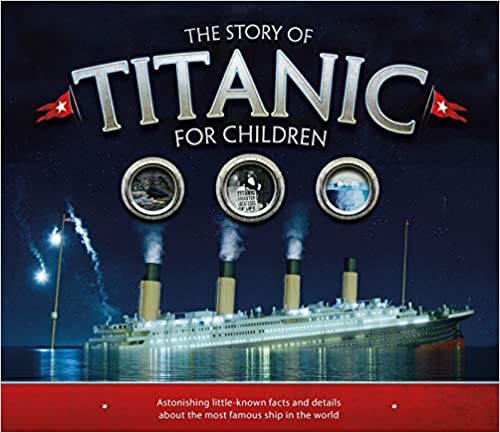 Why a Booktrail?
1912: Astonishing little-known facts and details about the most famous ship in the world
What you need to know before your trail
Explore the beautiful sundecks, marvel at the luxurious design and relive the tragic sinking of the world's most famous ship with The Story of the Titanic for Children.
Over one hundred years on, the captivating story of the Titanic has lost none of its appeal. This stunning book explores real-life stories and little known facts that will absorb young readers. Beautiful images and bite-sized information bring the Titanic to life, from its construction to the victims and survivors after its tragic sinking. Filled with amazing facts and details giving insights into the 'unsinkable' ship, The Story of the Titanic for Children will satisfy even the most curious minds.
Travel Guide
Titanic was built by White Star Line. She was ready for sailing on 31 March 1912 and she took three years to build.
Titanic was the most impressive and biggest of the time, measuring 28 metres wide, 53 metres tall and 269 metres long —  the length of three football fields!
On 10 April 1912, Titanic set out on her maiden voyage sailing from Southampton, England, to New York, USA. She stopped at Cherbourg in France and Queenstown in Ireland to pick up more passengers.
She sank after hitting an iceberg at approximately 11.40pm on April 14th and sank in the early hours of April 15th.
BookTrail Boarding Pass: The Story of the Titanic for Children
Destination/location: The Atlantic Ocean  Author/guide:  Joe Fullman  Departure Time: 1912
Back to Results