The Stargazers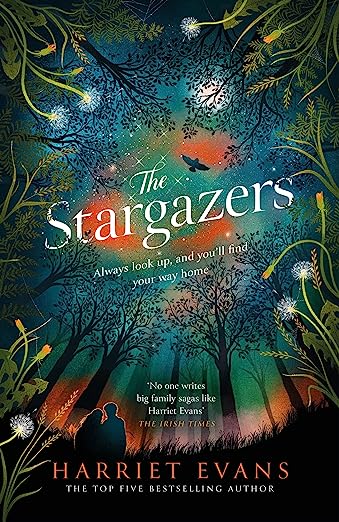 Why a Booktrail?
1970s: How can you ever know yourself when you were deprived of love as a child?
What you need to know before your trail
It's the 1970s, and Sarah has spent a lifetime trying to bury her disjointed childhood, the loneliness of her school days, and Fane, the vast and crumbling family home so loved – and hated – by her mother, Iris, a woman as cruel as she is beautiful. Sarah's solace has been her cello and the music that allowed her to dream, transporting her from the bleakness of those early years to a new life now with Daniel, her husband, in their noisy Hampstead home surrounded by bohemian friends and with a concert career that has brought her fame and restored a sense of self.
The past, though, has a habit of creeping into the present, and as long as Sarah tries to escape, it seems the pull of Fane, her mother, and the secrets of the generations hidden there, are slowly being revealed, threatening to unravel the fragile happiness she enjoys in the here and now. Sarah will need to travel back to Fane to confront her childhood and search for the true meaning of home.
Travel Guide
Fane House, Sussex
The locations in the book start with London and Gloucestershire but there is soon one you will visit and never forget = Fane House in West Sussex. Sadly fictional, it feels very real indeed and there are whispers in its walls should you care to listen…
"The final approach to Fane is along the drive, It snakes like a ribbon up and around the estate. It took us five minutes to make the journey from the gate to the front door, The road cut through an ancient oak wookdland, then dipped a little and our stomaches lurched. Then we started to rise, up and over a bank and we could see the whole house, the vast, gently rolling parkland, the stables behind. We were high up, almost floating down as we descended towards the buildings."
BookTrail Boarding Pass: The Stargazers
Destination: London, Gloucestershire Sussex   Author/guide: Harriet Evans  Departure Time: 1970s
Back to Results