The Spanish House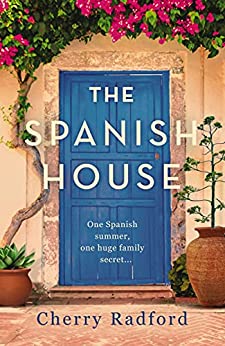 Why a Booktrail?
2000s: A woman is gifted a house on the condition that she fulfills 90 conditions…
What you need to know before your trail
Juliana makes a modest living as an 'ethnic' TV/film extra – even though the only connections with her Spanish heritage are her cacti, Spanish classes, and some confused memories of a Spanish mother she hasn't seen since she was seven.
When her beloved Uncle Arturo offers her the chance to discover her roots while housesitting his coastal home in a quiet corner of Andalusia, Juliana can't believe her luck. Especially when he reveals that the house will be hers if she fulfils ten life-enhancing 'Conditions' within 90 days.
Redecoration of the house and a visit to the old film studio where her mother used to sew costumes seem ridiculously simple tasks for such a wonderful reward. But little does Juliana realise that there are family secrets and inherited rivalries awaiting her in sunny Spain, and the condition that she has to 'get on with the neighbours' – who include a ruggedly handsome but moody artist – may be harder than she thinks.
Travel Guide
Transport yourself away to Almeria
San Rafael, where the novel is set is located in Almeria but this is not a real place. There are a few places with similar names but it's really the region in and around Almeria itself that is captured in this novel.
In Almería the Alcazaba is an imposing Moorish fortress overlooking the city. Its cathedral dates from the 16th-century. Juliana in the novel is coming here to seek out her Spanish heritage and having come from grey London, she sees things and landscapes through half Spanish and half English eyes.
BookTrail Boarding Pass: The Spanish House
Destination/location: Almeria  Author/guide: Cherry Radford Departure Time: 2000s
Back to Results