The Smallest Man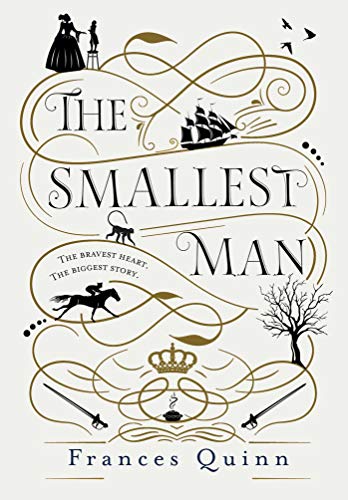 Why a Booktrail?
1625: Inspired by a true story, and spanning two decades that changed England for ever.
What you need to know before your trail
My name is Nat Davy. Perhaps you've heard of me? There was a time when people up and down the land knew my name, though they only ever knew half the story.
The year of 1625, it was, when a single shilling changed my life. That shilling got me taken off to London, where they hid me in a pie, of all things, so I could be given as a gift to the new queen of England.
They called me the queen's dwarf, but I was more than that. I was her friend, when she had no one else, and later on, when the people of England turned against their king, it was me who saved her life. When they turned the world upside down, I was there, right at the heart of it, and this is my story.
Travel Guide
Discover London through the eyes of a court dwarf
The character of Na Davy is fictional but is inspired by the real life man called Jeffery Hudson who worked as the court dwarf to Queen Henrietta Maria. He became somewhat of a celebrity given his tiny size, doll-like looks and ready wit.
The author discovered that he was presented to the queen in a pie, and that he accompanied her to Holland to buy arms for the Civil War, putting him by her side during the attack on Bridlington.
Jeffery was later kidnapped by the infamous Barbary pirates.
BookTrail Boarding Pass: The Smallest Man
Destination/location: London  Author/guide:  Frances Quinn Departure Time: 1625
Back to Results