The Sleepover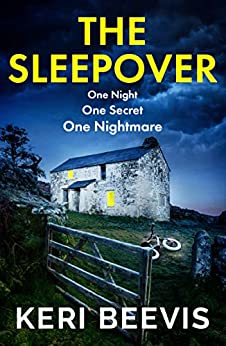 Why a Booktrail?
2022: Monsters under the bed aren't real are they?
What you need to know before your trail
The summer in question started out with hot, fun-filled days and new friendships.
We had just turned thirteen and had our whole lives ahead of us.
But that was before her… Before we became known as the Hixton Five and our lives become defined by one night.
It's hard to believe twenty years have passed since she was locked away. But now she's free and strange things have started to happen.
When I close my eyes, the creeping anxiety and fear is overwhelming and all too real. Because the monster is back, and I know she has a score to settle with us.
Travel Guide
A sleepover in Norfolk
You wouldn't get much shut eye howver as this is the dark corners of Norfolk and Suffolk. The locations are a background which let the characters shine. However there is  a prison setting involved so you get the idea.
The lovely village of Wells the Sea is where a character is from and you should really go there in real life. Fish and chips are second to none!
BookTrail Boarding Pass: The Sleepover
Destination:  Norfolk  Author/guide:  Keri Beevis Departure Time: 2022
Back to Results