The Rose Code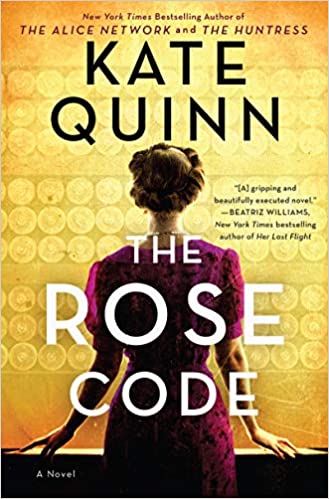 Why a Booktrail?
1940/1947: The women of Bletchley Park have their own share of secrets
What you need to know before your trail
1940. As England prepares to fight the Nazis, three very different women answer the call to mysterious country estate Bletchley Park, where the best minds in Britain train to break German military codes. Vivacious debutante Osla, imperious self-made Mab and local village spinster Beth. But war, loss, and the impossible pressure of secrecy will tear the three apart.
1947. As the royal wedding of Princess Elizabeth and Prince Philip whips post-war Britain into a fever, three friends-turned-enemies are reunited by a mysterious encrypted letter. A mysterious traitor has emerged from the shadows of their Bletchley Park past, and now Osla, Mab, and Beth must resurrect their old alliance and crack one last code together. But each petal they remove from the rose code brings danger–and their true enemy–closer…
Locations
Reset
England - Buckinghamshire
Travel Guide
Discover the world of Bletchley Park
The world of the code breakers at Bletchley Park
The famous world of the code breakers is brought to life in this  novel. We meet the marvellous Alan Turing and Dilly Knox. Dilly was a member of the Room 40 codebreaking unit and he helped decrypt the Zimmermann Telegram which brought the USA into the First World War.
The Royal Family – London
Prince Philip, his uncle Dickie Mountbatten and the Prime Minister all make an appearance and the story woven and the insight which results, is quite something.
Be sure to visit Buckingham Palace and take a walk past Mi5 to imagine more of what happened in the novel.
BookTrail Boarding Pass: The Rose Code
Destination/location: Bletchley Park , London, Coventry  Author/guide: Kate Quinn  Departure Time: 1940 – 1947
Back to Results