The Room in the Attic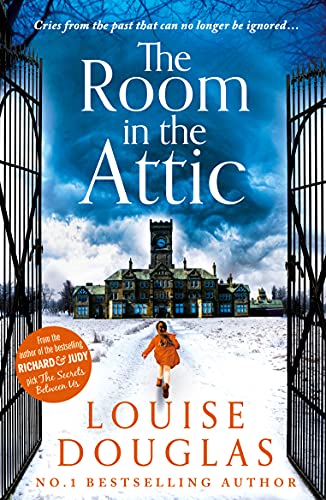 Why a Booktrail?
1903, 1993: A child who does not know her name… Two motherless boys banished to boarding school…
What you need to know before your trail
A child who does not know her name…
In 1903 fishermen find a wrecked boat containing a woman, who has been badly beaten, and a young girl. An ambulance is sent for, and the two survivors are taken to All Hallows, the imposing asylum, hidden deep on Dartmoor. The woman remains in a coma, but the little girl, Harriet, awakens and is taken to an attic room, far away from the noise of the asylum, and is put in the care of Nurse Emma Everdeen.
Two motherless boys banished to boarding school…
In 1993, All Hallows is now a boarding school. Following his mother's death and his father's hasty remarriage, Lewis Tyler is banished to Dartmoor, stripped of his fashionable clothes, shorn of his long hair, and left feeling more alone than ever. There he meets Isak, another lost soul, and whilst refurbishment of the dormitories is taking place, the boys are marooned up in the attic, in an old wing of the school.
Cries and calls from the past that can no longer be ignored…
Travel Guide
Booktrail it to the wilds of Dartmoor
This is a very immersive and atmospheric novel set in 1903. The story starts with a fishing crew who discovers a woman who is unconscious and a small child in a boat floating out in the middle of the sea. Just off the coast of Devon.
They are taken to All Hallows, an asylum on Dartmoor. An old nurse looks after them and takes the baby up to the attic. whilst the mother is cared for in another room downstairs.
Think atmospheric, a Bronte novel landscape and a gothic delight of an old asylum tucked away from the public and private eyes. The outside world is an unwelcome stranger here.
BookTrail Boarding Pass: The Room in the Attic
Destination/location: Dartmoor, Devon  Author/guide: Louise Douglas Departure Time: 1903,1993
Back to Results