The Return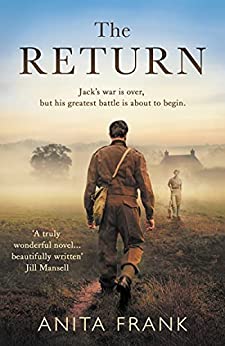 Why a Booktrail?
WW2: A man makes a promise to his girl before the war breaks out.
What you need to know before your trail
Jack Ellison's war is over, but the battle for his family has just begun.
When Jack left for the war, he made a parting pledge to his pregnant bride, Gwen, that he would never return. It was, after all, best for everyone that he didn't.
Now, as celebrations erupt for Victory in Europe, Gwen is terrified that Jack will renege on his promise, threatening the life she has built for herself and their son on the family farm.
But war has changed Jack, and he is coming home, determined to claim a place in Gwen's life – and her heart.
As events of the past come back to haunt them, Jack and Gwen find themselves facing their greatest battle – and it is a fight neither of them can afford to lose.
Travel Guide
Booktrail it down the farm in Berkshire
This book is largely set on a fictional farm In Berkshire. There is a lot of interesting detail about war time farming practices and how the landscape and community in the countryside over a short period of time.  There are upsetting details about how the wonderful horses who worked on those farms beign taken away and used in the war.
There's a lovely nod to Newcastle as  Jack is from the North East who used to work in the shipyards of Newcastle.
BookTrail Boarding Pass: The Return
Destination/location: Berkshire  Author/guide:  Anita Frank Departure Time: WW2
Back to Results