The Good Liars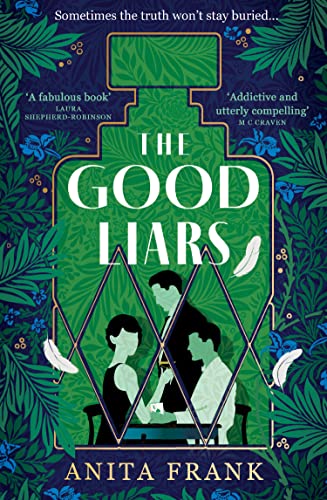 Why a Booktrail?
1914, 1920s: In the summer of 1914 a boy vanishes, never to be seen again.
What you need to know before your trail
In 1920, the once esteemed Stilwell family of Darkacre Hall find themselves struggling with the legacy of the First World War. Leonard bears the physical scars, while his brother Maurice has endured more than his mind can take. Maurice's wife Ida yearns for the lost days of privilege and pleasure and family friend Victor seems unwilling to move on.
But their lives are thrown into further disarray when the missing boy's case is reopened – and this time they themselves are under police scrutiny.
As the dead return to haunt the living, old resentments resurface and loyalties are tested, while secrets risk being unearthed that could destroy them all.
Travel Guide
Darkacre Hall
The place and setting of Darkacre Hall are not real and are not located anywhere in particular. However, the setting of the gothic DarkacreHall dloes feel very real indeed.
There is a Dacre Hall in Brampton and more than a few stately homes in Berkshire where the author lives and so there are a few on the map.
BookTrail Boarding Pass: The Good Liars
Destination: England Author/guide: Anita Frank  Departure Time: 1913. 1920s
Back to Results