The Postcard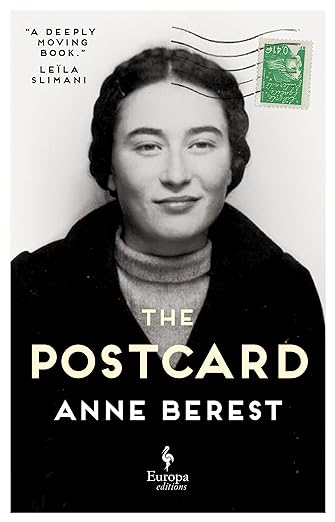 Why a Booktrail?
2003: A postcard takes a family on a journey into their past…..
What you need to know before your trail
In January 2003, the Berest family receive a mysterious, unsigned postcard. On one side was an image of the Opéra Garnier; on the other, the names of their relatives who were killed in Auschwitz: Ephraïm, Emma, Noémie and Jacques.
Years later, Anne sought to find the truth behind this postcard. She journeys 100 years into the past, tracing the lives of her ancestors from their flight from Russia following the revolution, their journey to Latvia, Palestine, and Paris, the war and its aftermath. What emerges is a thrilling and sweeping tale based on true events that shatters her certainties about her family, her country, and herself.
At once a gripping investigation into family secrets, a poignant tale of mothers and daughters, and an enthralling portrait of 20th-century Parisian intellectual and artistic life, The Postcard tells the story of a family devastated by the Holocaust and yet somehow restored by love and the power of storytelling.
Travel Guide
Paris and then to Latvia, Palestine, Poland
There are two stories here – one set in Paris and the city comes alive as a family get a postcard that sends them on a journey of discovery and more. The iconic Opera is on that postcard together with a list of names.
We travel to Latvia, Palestine and of course Auschwitz but most of the story takes place in Paris as we revisit those places in the past but show Paris how life has changed and moved on since that time. Paris is the final destination in many ways on this journey of hope and discovery but the path is paved with emotions and despair.
An enthralling read.
BookTrail Boarding Pass: The Postcard
Destination: Paris, France, Latvia, Palestine, Auschwitz  Author/guide: Anne Berest  Departure Time: 2003
Back to Results