The Perfect Lie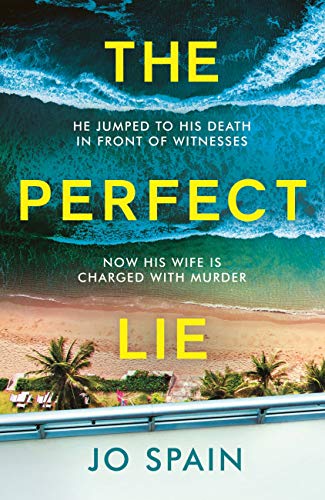 Why a Booktrail?
2000s: What if everything you knew was built on the perfect lie?
What you need to know before your trail
Five years ago, Erin Kennedy moved to New York following a family tragedy. She now lives happily with her detective husband in the scenic seaside town of Newport, Long Island. When Erin answers the door to Danny's police colleagues one morning, it's the start of an ordinary day. But behind her, Danny walks to the window of their fourth-floor apartment and jumps to his death.
Eighteen months later, Erin is in court, charged with her husband's murder. Over that year and a half, Erin has learned things about Danny she could never have imagined. She thought he was perfect. She thought their life was perfect.
But it was all built on the perfect lie.
Locations
Reset
America/USA - NY - Rhode Island
Travel Guide
BookTrail A Perfect Lie to Long Island
It's quite a way to visit Long Island this novel! Locations are a background but they show the reality of a life lived when you have money and are able to buy luxury. Long Island, Patchogue, Bellport are all featured and it's a nice way to see the setting as the main character visits many of these places to investigate the truth…
Danny and his wife spend time here and there is talk of festivals, kids with face paints and bunting. It sounds a lovely set up. How the perfect life can end up as the perfect lie…..
Patchogue
Patchogue is a village on the south shore of Long Island. Erin stays in a hotel here.
East Hampton
"One of the most salubrious addresses of Long Island. Trust me, everywhere out here is pretty damn nice, but as you travel east, well, let's just say any notion that there's no such thing as 'class' in America goes out the window."
Booktrailer Review
I've just read this today and it's not out until May but it's another corker from Jo Spain so I wanted to make a note of that. THAT and the fact that the opening chapter is one of the most shocking and OMG what just happened chapters that I have ever read.

Twisty and back stabbing is not the word for the world in which these characters live. It's very twisty and the two time lines work very well. Erin is a brilliant character – her confusion and 'in the dark' moments make this a wild reading experience. I didn't know where this was going at all or where this was going to end. It was even more twistier by the end than I had imagined.

Set in and around Long Island, there are some great places where the characters live, meet up and hide….the playground of the rich and famous….it's a view, a roam around the island that will show you the shadows and darkness where these people live, what wealth and privilege really mean and what being an outsider of any kind really means.
BookTrail Boarding Pass: The Perfect Lie
Destination/location: Long Island, Patchogue, New York Author/guide: Jo Spain Departure Time: 2000s
Back to Results