The Paris Apartment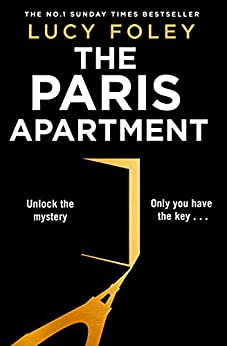 Why a Booktrail?
2000s: A lovely Paris apartment. But what goes on behind closed doors…?
What you need to know before your trail
A beautiful old apartment block, far from the glittering lights of the Eiffel Tower and the bustling banks of the Seine.
Where nothing goes unseen.
And everyone has a story to unlock.
The watchful concierge
The scorned lover
The prying journalist
The naïve student
The unwanted guest
Something terrible happened here last night.
A mystery lies behind the door of apartment three.
Only you – and the killer – hold the key . . .
Travel Guide
BookTrail your way around The Paris Apartment
You will be pleased to know there is no Rue des Amants where the infamous apartment is located. They have a good view of the famous Sacre Coeur and the apartment is in a particularly posh part of the city. It is owned by a wealthy person and it´s a smart place, one where they might well indeed vet those who come to live there. There´s a neighbourhood watch, ie busy body who sees everything.
The city and its complex streets, its winding cobbled lanes that seem to look the same are well evoked. The fear of a newcomer, lost to the city, is well described and you feel as if you are in the city at night, hear the rattle of the shutters and spy on the neighbours. If you have ever lived in the city and looked out on to an inner courtyard, then this novel will put fear into your heart….
There is some interesting detail too of the structure of Paris apartments, how some were built years ago with ornate designs and unique architectural features.
Booktrailer Review
Haha what was that? A ride down a zip wire? This is a thriller that gives you whiplash and lets you live in a weird and dark Paris apartment. Chilling!
BookTrail Boarding Pass: The Paris Apartment
Destination/Location: Paris Author: Lucy Foley Departure: 2000s
Back to Results