The Most Beautiful Girl in Cuba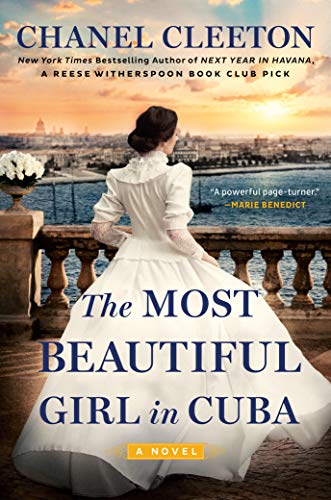 Why a Booktrail?
1920s: Inspired by the true story of a legendary Cuban woman–Evangelina Cisneros–who changed the course of history.
What you need to know before your trail
A feud rages in Gilded Age New York City between newspaper tycoons William Randolph Hearst and Joseph Pulitzer. When Grace Harrington lands a job at Hearst's newspaper in 1896, she's caught in a cutthroat world where one scoop can make or break your career, but it's a story emerging from Cuba that changes her life.
Unjustly imprisoned in a notorious Havana women's jail, eighteen-year-old Evangelina Cisneros dreams of a Cuba free from Spanish oppression. When Hearst learns of her plight and splashes her image on the front page of his paper, proclaiming her, "The Most Beautiful Girl in Cuba," she becomes a rallying cry for American intervention in the battle for Cuban independence.
With the help of Marina Perez, a courier secretly working for the Cuban revolutionaries in Havana, Grace and Hearst's staff attempt to free Evangelina. But when Cuban civilians are forced into reconcentration camps and the explosion of the USS Maine propels the United States and Spain toward war, the three women must risk everything in their fight for freedom.
Travel Guide
Booktrail the story of The Most Beautiful Girl in Cuba
The book tells the story of Evangelina Cisneros, a Cuban woman who was thrown into the infamous Recogidas prison in Cuba in the late 1890s. She was just one of many repressed Cubans who wanted freedom from Spain.
Evangelina was put in prison for rejecting the advances of a Spanish colonel. During her lifetime, Evangelina became somewhat of a celebrity as when her plight came to the attention of NYC newspapers, they wanted to tell her story. The details of the roles these papers played in her story are real.
Recogidas was noted as being one of the most horrific prisons and the National Archives of Cuba now stands on the site where the prison used to be. The prison was there until 1898 though!
The Isle of Pines is where Evangeline and her father were exiled to, just off the coast of Cuba.
BookTrail Boarding Pass: The Most Beautiful Girl in Cuba
Destination/location: New York City, Cuba  Author/guide: Chanel Cleeton Departure Time: 1896/8, 1920s
Back to Results