The Moon Represents My Heart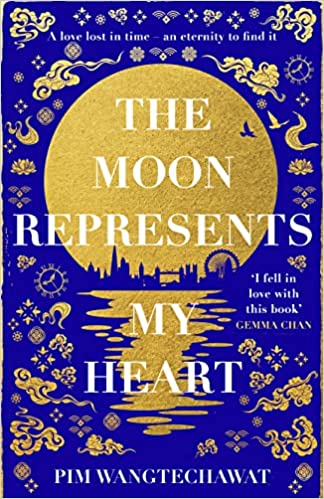 Why a Booktrail?
1927, 2000s: How far would you travel to find a love lost in time?
What you need to know before your trail
1927, East London. The first time Tommy and Peggy meet, they are nine years old. He is lost in London's original Chinatown, panicking as he struggles to escape the tangle of Limehouse streets, with their road signs in Chinese characters that he can't decipher.
'Where do you come from?' Peggy asks him.
For Tommy, the answer to that question can never be straightforward, because his family share a secret gift: they can travel through time. And each must eventually decide how much the present day means to them, and how far they are willing to travel to hold onto the people they love.
Heartfelt and hopeful, weaving through decades and across continents, The Moon Represents My Heart is an unforgettable debut about one extraordinary family, the gift that threatens to tear them apart and the love that binds them together.
Travel Guide
From Kowloon to London
There are two locations in the novel but they are not that important to plot. The locations are two cities in two countries and that is the important thing to remember. Travel, time travel and time away from your parents and family across the decades is vital to the story.
Kowloon centers around the walled city as we step back in time. London is seen through modern eyes as well as in days gone by. The true travel however is the meaning of time and space rather than location.
The love story at the centre of this story is the real meaning of what place and home means to us all.
BookTrail Boarding Pass: The Moon Represents My Heart
Destination/location:  Kowloon,  London  Author/guide: Pim Wangtechawat  Departure Time: 1927, 2023
Back to Results