The Metal Heart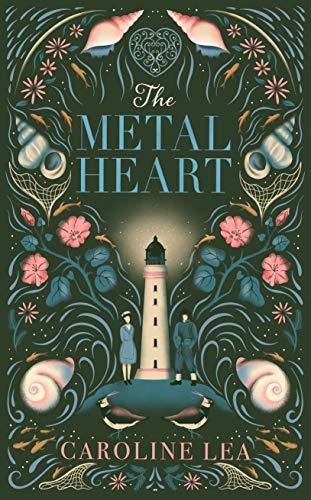 Why a Booktrail?
1940: Five hundred Italian prisoners-of-war arrive to fortify the remote and windswept islands…
What you need to know before your trail
Orkney, 1940. Five hundred Italian prisoners-of-war arrive to fortify these remote and windswept islands. Resentful islanders are fearful of the enemy in their midst, but not orphaned twin sisters Dorothy and Constance. Already outcasts, they volunteer to nurse all prisoners who are injured or fall sick.
Soon Dorothy befriends Cesare, an artists swept up by the machine of war and almost broken by the horrors he has witnessed. She is entranced by his plan to build an Italian chapel from war scrap and sea derbis, and something beautiful begins to blossom.
But Con, scarred from a betrayal in her past, is afraid for her sister; she knows that people are not always what they seem.
Soon, trust frays between the islanders and outsiders, and between the sisters – their hearts torn by rival claims of duty and desire. A storm is coming…
Locations
Reset
Scotland -Shetland Islands
Travel Guide
Booktrail it to Orkney for the story of The Metal Heart
The metal heart is a real object – it was created by Italian metal worker by the name of Giuseppe Palumbi as a symbol of his love for an Orcadian woman.
The Italian chapel
The Italian chapel in the novel is actually in Lamb Folm and is a real place built by Italian prisoners during the Second World War. This is used as inspiration for the novel but not all written about it is real.
The Royal Oak – the bombing of the Royal Oak rather than the real Royal Elm took place in October 1939. The construction of the barriers took place between 1940 and 1944 originally started with Irish workers but the author has taken the time and action of the real story to suit the narrative.
There are many landscapes and places associated with war, but the author thought that the Italian chapel was something different. It certainly tells a unique tale.
"It is a creation born of expectation and love."
The Orkney Library gets a lovely mention in the author note.
BookTrail Boarding Pass: The Metal Heart
Destination/location: Orkney  Author/guide:  Caroline Lea Departure Time: 1940s
Back to Results