Prize Women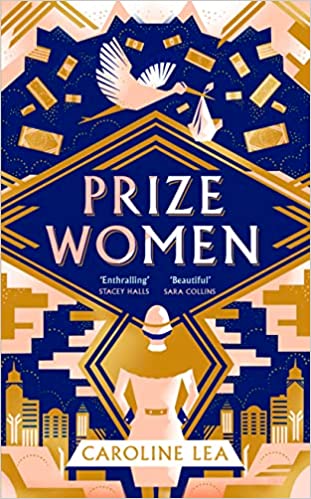 Why a Booktrail?
1926: The amazing true story of a millionaire who leaves a very unusual request when he dies.
What you need to know before your trail
A childless millionaire leaves behind an astonishing will: the recipient of his fortune will be decided in a contest known as 'The Great Stork Derby'. His money will go to the winner: the woman who bears the most children in the ten years after his death.
Lily di Marco is young, pregnant, and terrified of her husband. Fleeing to Toronto, she arrives on the doorstep of glamorous free spirit Mae Thebault. At a time when men hold all the power, Lily and Mae look out for each other. But as their friendship grows, Lily wonders if there's more to Mae – and her past – than she has been told . . .
And as the Great Depression bites, the Stork Derby contest – with its alluring prize – proves too good to ignore for Lily and Mae, each living hand to mouth.
These best friends are now fierce rivals. But if only one woman can win, what will the contest cost the other?
Travel Guide
Toronto and the amazing Stork Derby
The Great Stork Derby was a contest held from 1926 to 1936. Women in Toronto were told that whoever had the most babies in a ten year period would get some of the money left in a millionaire's will.
The race was the idea of Charles Vance Millar (1853–1926) who was a Toronto lawyer, financier, and practical joker. He didn't leave his money to the university or charties as expected but in this unusual way.
The whole atmosphere at the time, the women who took part, the media response and the fall out from the whole affair is captured perfectly in this story!
Booktrailer Review
A real life scandal crafted in to a real human heart-felt story by Caroline Lea
BookTrail Boarding Pass: Prize Women
Destination: Chatsworth, Toronto Author/guide: Caroline Lea  Departure Time: 1926
Back to Results