The Lost Diary of Venice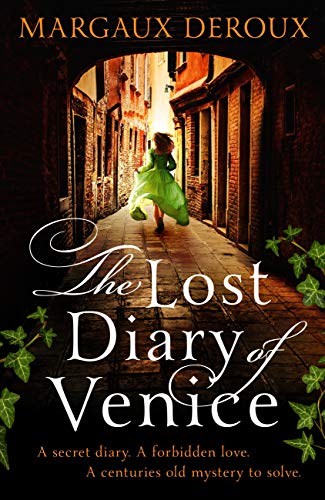 Why a Booktrail?
2000s, 1700s: A secret diary. A forbidden love. A centuries old mystery to solve.
What you need to know before your trail
When a rare sixteenth-century manuscript lands on her desk courtesy of William, a struggling painter, shy book restorer Rose makes a startling discovery: it is a palimpsest. Beneath the text is a different document, one that's been written over. What they discover is the secret diary of William's ancestor, Giovanni Lomazzo, a Venetian painter who has just been commissioned by Venice's most powerful admiral to paint a portrait of his favourite courtesan… it is a diary of forbidden love, dangerous political plots, and secrets that could destroy everyone involved.
Together, Rose and William work to solve the mystery of what happened to the secret lovers. As feelings develop between Rose and William, their own experience begins to mirror the affair that they're uncovering, and each set of lovers is forced to confront the reality of their romance.
Travel Guide
Travel back in time to Renaissance Italy
Renaissance Venice
Venice is stunningly depicted and painted with words as well as images in this book. The history context is also strong as Venice is about to enter into a war with the Ottoman Empire. The Ottomans are approaching the island of Cyprus and then the plans are to take over Venice.
Love during this time was never going to be easy. Giovanni is the artist who paints Chiara a courtesan of the powerful Vernier. The world of art is brought to life via the painter and his muse. Then of course, the power of love draws another unique picture of that time and city altogether.
Venice is surrounded by water of course, but at these times, the waters are dangerous for many reasons. Both in a political sense and a moral one.
There is an interesting mix of real people and real historical events. For example, the Battle of Leponto which was fought in order to free a colony of Venetians in Cyprus from the Turkish army is one such event.
Connecticut present day
Rose Newlin owner of a bookstore and is also a book restorer.  Be sure to read the author note as this describes why the author set the book when she did and why she chose the present day location which is not as random as you might think.
BookTrail Boarding Pass: The Lost Diary of Venice
Destination/location: Venice, New Haven CT    Author/guide: Margaux DeRoux  Departure Time: 2000s, 1600s
Back to Results