The Littlest Library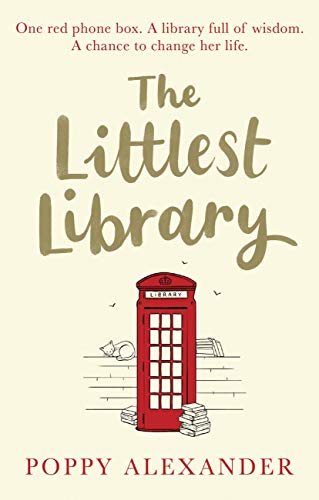 Why a Booktrail?
2000s: A woman creates a small library in her village phonebox!
What you need to know before your trail
Jess Metcalf is perfectly happy with her quiet, predictable life – it's just the way she likes it. But when her beloved grandmother passes away and she loses her job at the local library, her life is turned upside-down.
Packing up her grandmother's books, she moves to a tiny cottage in a charming country village. To her surprise, Jess finds herself the owner of an old red telephone box, too – and she soon turns it into the littlest library around!
It's not long before the books are borrowed and begin to work their magic – somehow, they seem to be bringing the villagers together once more…
Maybe it's finally time for Jess to follow her heart and find a place to call home?
Travel Guide
Drive to Devon and find your own littlest library
On a chance road trip, Jess drives into the lovely village of Middlemass. This is fictional but it feels so real and could be any one of the pretty villages in and around the county. There's a select few on the map but the real joy would be to drive and find one of your own. Pick a road like Jess and head down it, and see what you find there!
When you're there, you might fall in love with the place so much that you decide to stay and buy a slightly unloved picture postcard cottage.
If there is an unused, red, telephone box  on your land, be sure to transform it into a library like in the novel. Books bring people together don't cha know. There might even be a nice man living next door….
There are still red telephone boxes dotted around these villages. What an adventure finding your very own!
BookTrail Boarding Pass: The Littlest Library
Destination/location: 'Middlemas' Devon  Author/guide:  Poppy Alexander Departure Time: 2000s
Back to Results