The Little Bookshop of Love Stories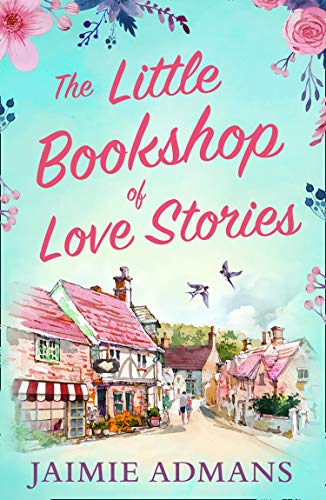 Why a Booktrail?
2000s: Welcome to Once Upon a Page Bookshop!
What you need to know before your trail
Today is the Mondayest Monday ever. Hallie Winstone has been fired – and it wasn't even her fault!
Having lost her job and humiliated herself in front of a whole restaurant full of diners, this is absolutely, one hundred percent, the worst day of her life.
That is until she receives an email announcing that she is the lucky winner of the Once Upon a Page Bookshop!
Owning a bookshop has always been Hallie's dream, and when she starts to find secret love letters on the first page of every book, she knows she's stumbled across something special.
But Hallie's beloved bookshop is in financial trouble, and with sales dwindling, she can't help but wonder if she is really cut out to run a business.
Things start to look up when she meets gorgeous, bookish Dimitri and between them, they post a few of the hidden messages online, reuniting people who thought they were lost forever.
Travel Guide
Welcome to Buntingorden, in The Cotswolds
There might not really be a Once Upon A Page bookshop or the village of Buntingorden but you can imagine it by visiting any one of the rather fabulous bookshops in the Cotswolds. This is a map of only five of them but there are many more. Think of the fun you will have finding them and visiting them!
There's plenty of book wisdom inside too!
"Books connect us in a world where a lot of connections are broken nowadays. They can help us, heal us, break us and put our broken pieces back together again. They can make us believe in magic. In love. In anything."
BookTrail Boarding Pass: The Little Bookshop of Love Stories
Destination/location: The Cotswolds   Author/guide: Jaimie Admans Departure Time: 2000s
Back to Results