The Lighthouse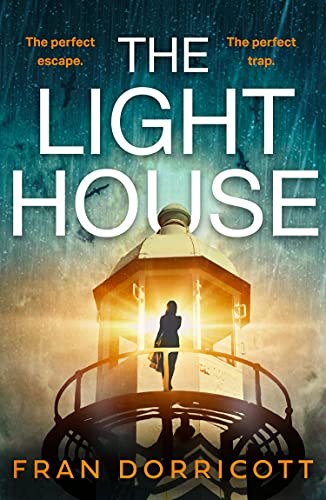 Why a Booktrail?
2000s: Six friends travel to a remote light house but sometimes remote can be TOO remote
What you need to know before your trail
Six friends travel to a remote island north of the Scottish Highlands for an old school reunion. They've rented The Lighthouse – a stunning, now abandoned building that was once notorious for deaths at sea.
On the first evening, someone goes missing. The group search all through the night to no avail. But when the five remaining friends return to the lighthouse early the next morning, they are shocked to find James inside. He's looks terrified – but won't say a word about where he's been.
The party vow to put the strange night behind them and enjoy the rest of their stay, but when more unexplained things begin to occur, tensions escalate. It's clear James knows something, but nothing will persuade him to give up the secrets of the island. Is he protecting his friends from a terrible truth, or leading them into more danger?
Locations
Reset
Scotland - Scottish Highlands
Travel Guide
Discover the lighthouses of Scotland with Fran Dorricott
The author does a great job detailing and evoking the island and the remoteness of this place. Of course, if you have a lighthouse, it's going to be pretty remote. However, this is more remote than most as the boat to the island is limited and the weather is not good….
The setting is very vivid. If you have ever wanted to stay in a light house, then this is the book for you! You get to explore, see how life in a lighthouse would have been as they see the living arrangements and how the whole place works. The facilities and the buildings available here are interesting to read about.
There are several lighthouses in and around Scotland that you can visit and you should! A fascinating place and here, in the story, there is a mystery which links back to a time gone by where the lighthouse keepers disappeared from an island such as this . This mystery has never been solved.
This  mystery is based om the story of the lighthouse keepers who disappeared off Flannan Isles Lighthouse is a lighthouse near the highest point on Eilean Mòr, one of the Flannan Isles in the Outer Hebrides off the west coast of mainland Scotland. It is best known for the mysterious disappearance of its keepers in 1900.
BookTrail Boarding Pass: The Lighthouse
Destination/Location: Scottish Highlands Author: Fran Dorricott  Departure: 2000s
Back to Results