The Light Through the Leaves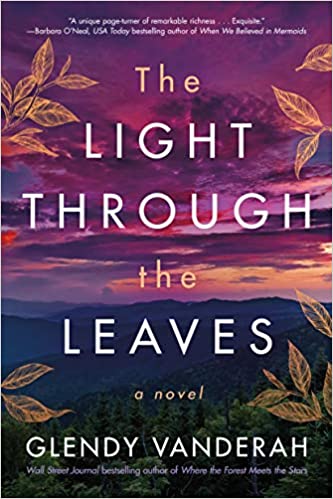 Why a Booktrail?
2000s: One unbearable mistake at the edge of the forest.
What you need to know before your trail
In a moment of crisis, Ellis Abbey leaves her daughter, Viola, unattended―for just a few minutes. But when she returns, Viola is gone. A breaking point in an already fractured marriage, Viola's abduction causes Ellis to disappear as well―into grief, guilt, and addiction. Convinced she can only do more harm to her family, Ellis leaves her husband and young sons, burying her desperate ache for her children deeper with every step into the mountain wildernesses she treks alone.
In a remote area of Washington, a young girl named Raven keeps secrets inside, too. She must never speak to outsiders about how her mother makes miracles spring from the earth, or about her father, whose mysterious presence sometimes frightens her. Raven spends her days learning how to use her rare gifts―and more important, how to hide them. With each lesson comes a warning of what dangers lie in the world beyond her isolated haven. But despite her mother's cautions, Raven finds herself longing for something more.
As Ellis and Raven each confront their powerful longings, their journeys will converge in unexpected and hopeful ways, pulled together by the forces of nature, love, and family.
Locations
Reset
America/USA - Washington State
Travel Guide
Explore the wild woods of Washington USA
The novel is largely set in a remote area of Washington, where Raven lives with her mother Audrey.
Audrey has brought Raven up to believe in nature and its healing spirits, so the forest and its wild, raw, untamed nature is evoked with ease. It's very dark in places too – both the forest and the themes within. Raven is not encouraged to mingle with other people or youngsters in particular. She is encourage to explore nature and roam without any guidelines or boundaries.
never interact with outsiders and keep the secret of her miraculous birth from everyone else. Raven is home-schooled by Audrey and then left free to roam the wild woods. However, after a casual interaction with some local children, she realises that something is missing from her childhood.
BookTrail Boarding Pass: The Light Through the Leaves
Destination/location: Washington State Author/guide: Glendy Vanderah Departure Time: 2000s
Back to Results