The Legacy of Halesham Hall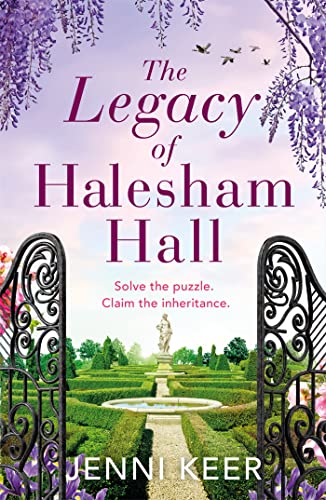 Why a Booktrail?
1890, 1920: Solve the house's mystery. Claim the Bellingham inheritance . . .
What you need to know before your trail
1890. One summer evening changes everything for Sidney and Leonard Bellingham when their beloved mother disappears from the family home, Halesham Hall. Left with their bitter father, they are taught to trust no one but themselves, with brother pitted against brother to see who is worthy of inheriting the Bellingham Board Games company. But the series of twisted games they are forced to play will have far reaching consequences.
1920. Phoebe Bellingham arrives at Halesham Hall determined to solve the puzzles that will allow her to claim back the Bellingham inheritance. But this legacy involves more than one secret, and soon Phoebe realises that the stakes are higher than she ever could have imagined.
Travel Guide
Halesham Hall, Suffolk
The hall in the novel sounds amazing if not a bit creepy so it's a shame it's not real. Four things that the fictional novel has that you really should look for in a manor house wherever and whenver you visit one.
A maze
A stairwell that leads to a secret door
Turrets
A folly
This is such an atmospheric and wonderful house. It's got a hallway with a chessboard floor, a strange mural on the wall of a bedroom and some very unsual steps. Wonderfully atmospheric!
Booktrailer Review
A wonderfully atmospheric novel. I so wanted to be inside this hall with its ornate floors, turrets, secret staircases and hallowed halls.

The story is a gripping and twisty one. A father sets his sons a task. Whoever solves the clues found around the house, gets the house and the legacy in the will. That causes the brothers to go to war but nothing is as black and white as it seems.

The present day storyline merged well with the past one and I was immersed into the storyline very quickly. Back and forth I went, dying to know if the game would ever be solved. So much to enjoy with this book! Loved it,#.
BookTrail Boarding Pass: The Legacy of Halesham Hall
Destination/location:  Suffolk  Author/guide: Jenni Keer Departure Time: 1890, 1920
Back to Results