The Last Party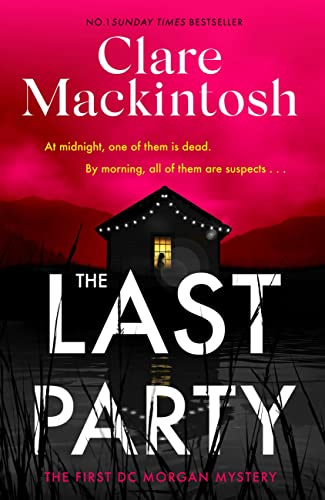 Why a Booktrail?
2000s: Here's a New Year's Eve party you'll never forget!
What you need to know before your trail
On New Year's Eve, Rhys Lloyd has a house full of guests.
His lakeside holiday homes are a success, and he's generously invited the village to drink champagne with their wealthy new neighbours. This will be the party to end all parties.
But not everyone is there to celebrate. By midnight, Rhys will be floating dead in the freezing waters of the lake.
On New Year's Day, DC Ffion Morgan has a village full of suspects. The tiny community is her home, so the suspects are her neighbours, friends and family – and Ffion has her own secrets to protect.
The question isn't who wanted Rhys dead . . . but who finally killed him.
Travel Guide
Abergevenny and Cwn Coed
In a small Welsh village, a body is found in a lake during the traditional swim on New Year's Day.  The Shore is the name of the resort which sits on the lake just outside the village of Cwn Coed. Fictional sadly as the house sounds amazing, but good as once the party kicks off, you would not really want to be here in real life!
The lake sits close to the Welsh/English border and this brings a cross border element to it as the police from both sides are involved in the case. The Welsh mountains, lakes and landscape are a major feature of this novel and the setting is both remote and chilling.
A perfect setting for a relaxing hotel complex, but also for murder it would seem.
BookTrail Boarding Pass: The Last Party
Destination/Location: Wales, Abergevenny and Cwn Coed  Author: Clare Mackintosh  Departure: 2000s
Back to Results