The Last Crossing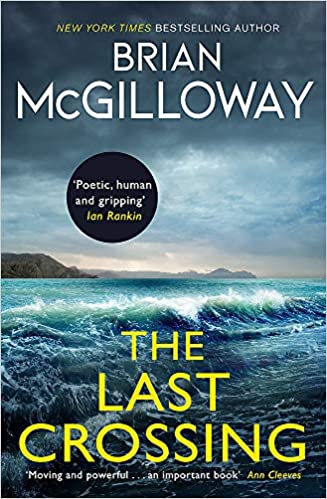 Why a Booktrail?
2000s: A story about loss and guilt in a fractured society.
What you need to know before your trail
Tony, Hugh and Karen thought they'd seen the last of each other thirty years ago. Half a lifetime has passed and memories have been buried. But when they are asked to reunite – to lay ghosts to rest for the good of the future – they all have their own reasons to agree. As they take the ferry from Northern Ireland to Scotland the past is brought into terrible focus – some things are impossible to leave behind.
In The Last Crossing memory is unreliable, truth shifts and slips and the lingering legacy of the Troubles threatens the present once again.
Travel Guide
Cross from Ireland to Scotland by ferry
A novel of dual timelines  – the Troubles in Northern Ireland and Scotland where those involved in a death, flee to. The title refers to the short ferry journey between Ireland and Scotland. The ferry crossing in between is central to the story.
The novel looks at the Troubles of Northern Ireland and ties it to the post Good Friday Agreement and life in both Ireland and Scotland. Given the nature and themes of the book, the reading experience is grim and bleak. During the Troubles , different rules applied to life and relationships and battle lines were drawn, sides taken and then years later, revenge taken….
BookTrail Boarding Pass: The Last Crossing
Destination/location: Northern Ireland,  Glasgow  Author/guide: Brian McGilloway Departure Time: 1990s onwards
Back to Results