The Kamogawa Food Detectives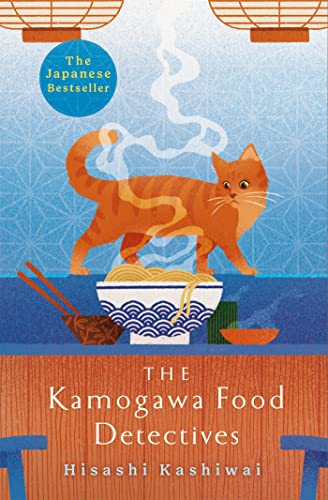 Why a Booktrail?
2023: What's the one dish you'd do anything to taste just one more time?
What you need to know before your trail
Down a quiet backstreet in Kyoto exists a very special restaurant. Run by Koishi Kamogawa and her father Nagare, the Kamogawa Diner treats its customers to wonderfully extravagant meals. But that's not the main reason to stop by . . .
The father-daughter duo have started advertising their services as 'food detectives'. Through ingenious investigations, they are capable of recreating a dish from their customers' pasts – dishes that may well hold the keys to unlocking forgotten memories and future happiness.
From the widower looking for a specific noodle dish that his wife used to cook, to a first love's beef stew, the restaurant of lost recipes provides a link to the past – and a way to a more contented future.
Travel Guide
Kyoto
A small tavern tucked away in an alley that not only serves food but memories attached to meals you have loved in the past.
A delightful visit to a bustling city but you only get to visit and appreciate the calm parts.
Eat well and sit back and relax and be happy in the knowlege that there is a cafe with the name of Kamogawa….
BookTrail Boarding Pass: The Kamogawa Food Detectives
Destination:Kyoto  Author/guide: Hisashi Kashiwai   Departure Time: 2023
Back to Results