The Italian Holiday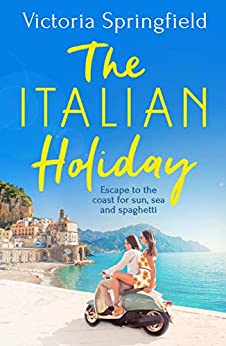 Why a Booktrail?
2000s: Sun, sea and spaghetti…
What you need to know before your trail
Italy was Bluebell's dream destination, but taking her granny's place on the Loving and Knitting magazine competition holiday she'd won wasn't quite what she'd had in mind. For one thing she didn't knit and for the other…well being single probably discounted her from the love category too. But a free holiday is a free holiday and it's the perfect escape from her lacklustre life.
Michela didn't think she'd be returning home to Italy so soon, a new job at her cousin's restaurant on the harbour of Positano was a dream gig, miles away from the grey London clouds. This time though, she vowed not to fall into old habits, Stefano was the past and now her future in her old hometown beckoned.
But under the Italian skies a whole host of possibilities await and maybe happy-ever-after is just a plane-ride away…
Travel Guide
Discover Italy on an Italian Holiday
Minari
Bluebell wins a competition taking her to Minari, a lovely seaside town on the Amalfi coast. From there she is able to visit Sorrento and Capri. The grandmother is excited that she will also be able to visit Ponpeii after seeing a TV show about it.
Minari sounds lovely – as does Hotel Sea Breeze. You'll want so stay here yourself!
Positano
The other story features Michaela and her work in a restaurant in the town of Positano. Imagine working in a cafe close to the harbour like she does!
BookTrail Boarding Pass: The Italian Holiday
Destination/location: Italy, Positano, Minari  Author/guide: Victoria Springfield Departure Time: 2000s
Back to Results