The Island Home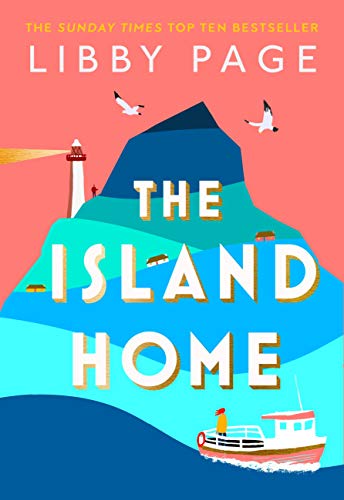 Why a Booktrail?
2000s: Can an island bring people together?
What you need to know before your trail
Lorna's world is small but safe.
She loves her daughter, and the two of them is all that matters. But after nearly twenty years, she and Ella are suddenly leaving London for the Isle of Kip, the tiny remote Scottish island where Lorna grew up.
Alice's world is tiny but full.
She loves the community on Kip, her yoga classes drawing women across the tiny island together. Now Lorna's arrival might help their family finally mend itself – even if forgiveness means returning to the past…
So with two decades, hundreds of miles and a lifetime's worth of secrets between Lorna and the island, can coming home mean starting again?
Travel Guide
Welcome to the Isle of Kip
Libby Page writes of an island that comes straight out of her imagination. She wrote this book in lockdown in London but she was on the Isle of Kip, a Scottish island of her imagination where puffins nest on the cliffs and where a small community live their lives surrounded by the sea.
This is the island where Lorna in the novel grew up.
"The Isle of Kip, rising out of the greygreen water. Or most of it al least. A mist has descended and obscures the top half of the island. As the ferry draws nearer, rocks along the shore emerge out of the haze, making me think of the shipwrecks I read about as a child."
BookTrail Boarding Pass: The Island Home
Destination/location: Scottish Highlands, 'Isle of Kip'   Author/guide: Libby Page Departure Time: 2000s
Back to Results