The Invitation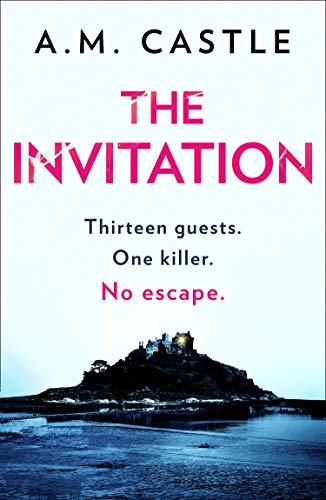 Why a Booktrail?
2000s:Thirteen guests. One killer. No escape.
What you need to know before your trail
On an island on the coast of Cornwall, cut off from the mainland by the tides for most of the day, thirteen old friends meet at Tregowan Castle for a weekend of revelry.
By the next evening only twelve are still alive.
Amongst them is a killer – but who? As a storm traps them on the island and past betrayals and grievances are revealed, nerves fray and friendships begin to fracture.
But with no escape and no way of calling for help it's only a matter of time before the killer strikes again. And when everyone is keeping secrets, anybody could be the next victim…
Travel Guide
You have a BookTrail Invitation to a tiny, isolated island in Cornwall
The island where Tregowan Castle is located is of course fictional. It is  most likely inspired by or indeed modelled on the real St Michael's Mount as this is also accessible by a causeway and dependent on tides.
Imagine an island where 13 guests have gathered for a Halloween party they will never forget. Well 12 of them won't forget it….
The island is a prison for those at the party. There is no internet access, the sky is darkening and there is a storm coming. The castle where the party is being held is large and posh yet it is also in a state of disrepair. There are 13 guests and it's Halloween and then the lights go out…….
When the lights come back on, there is a dead body in the room….
BookTrail Boarding Pass: The Invitation
Destination/location: Cornwall   Author/guide: A M Castle Departure Time: 2000s
Back to Results