The Illustrated Child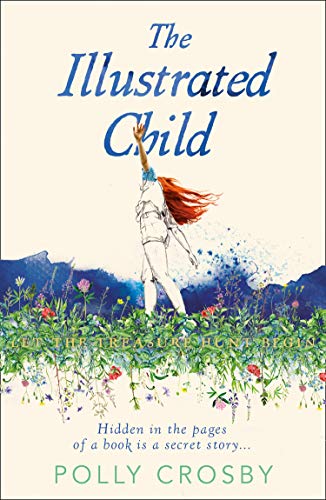 Why a Booktrail?
2000s: Let the treasure hunt begin!
What you need to know before your trail
Romilly lives in a ramshackle house with her eccentric artist father and her cat, Monty. She knows little about her past – but she knows that she is loved.
When her father finds fame with a series of children's books starring her as the main character, everything changes: exotic foods appear on the table, her father appears on TV, and strangers appear at their door, convinced the books contain a treasure hunt leading to a glittering prize.
But as time passes, Romilly's father becomes increasingly suspicious of everything around him, until, before her eyes, he begins to disappear altogether.
In her increasingly isolated world, Romilly turns to the secrets her father has hidden in his illustrated books, realising that there is something far darker and more devastating locked within the pages…
Travel Guide
Go on a treasure hunt via a book
Romilly is one of the few characters in the book. Her father writes a series of books featuring illustrations of her, their home and the little girl's cat. The books turn out to hold clues within their stories. When she takes a closer look at the clever illustrations, she discovers that they might in fact hide the location of treasure hidden around the family's home.
The home is somewhere in Suffolk although it's never clear where. However, it's a small village with a windmill at the edge. It sounds idyllic and rural however life here for Romilly is anything but. There are some dark scenes here and the feeling is very claustrophobic.
Along with her father, she heads into London and they go to the British Museum. Some very interesting displays here!
The real setting of the book is Romilly's home and the stories within the stories.
BookTrail Boarding Pass: The Illustrated Child
Destination/location: Suffolk, London  Author/guide: Polly Crosby  Departure Time: 2000s
Back to Results