The Honey and the Sting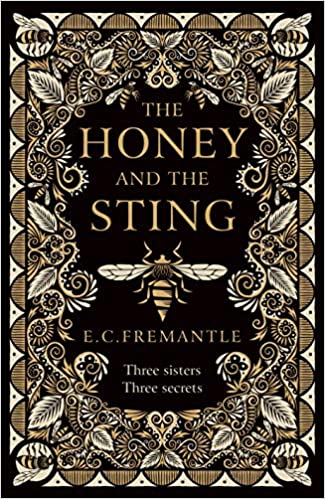 Why a Booktrail?
1628: Three sisters. Three secrets. Three ways to fall . . .
What you need to know before your trail
Forcibly seduced by the powerful George Villiers, doctor's daughter Hester is cast aside to raise her son alone and in secret. She hopes never to see Villiers again.
Melis's visions cause disquiet and talk. She sees what other's can't – and what has yet to be. She'd be denounced as a witch if Hester wasn't so carefully protective.
Young Hope's beauty marks her out, drawing unwelcome attention to the family. Yet she cannot always resist others' advances. And her sisters cannot always be on their guard.
When Villiers decides to claim his son against Hester's wishes, the sisters find themselves almost friendless and at his mercy. But the women hold a grave secret. The question is, will what they know be their undoing or their salvation?
Because in the right hands, a secret is the deadliest weapon of all..
Travel Guide
Travel through Oxfordshire and Shropshire
The settings and destinations are vague but they are around Oxford and the surrounding area. The setting and landscape of rural life and suspicion over every hill is clearly the real setting of the novel. There is a sense of witchery goings on, suspicion and persecution of women and a belief system that adds to the overall sense of despair.
There are two main houses in the book  called Orchard Cottage and Littlemore Manor but again these are fictional. There is a village called Littlemore  however.
Littlemore is a district and civil parish in Oxford and is situated about 2 ¹⁄₂ miles southeast of the city centre of Oxford, between Rose Hill, Blackbird Leys, Cowley, and Sandford-on-Thames
Ludlow
Ludlow also features and the castle and the rather nice sounding Feathers Inn is located here. There's a sense of old England, travelling by horses far and wide, stopping off at inns and arduous journeys.
The castle is a bastion of protection so wait until you get to see what goes on here!
BookTrail Boarding Pass: The Honey and the Sting
Destination: Oxfordshire, Shropshire  Authour/guide: EC Fremantle  Departure Time: 1628
Back to Results