The Holiday Bookshop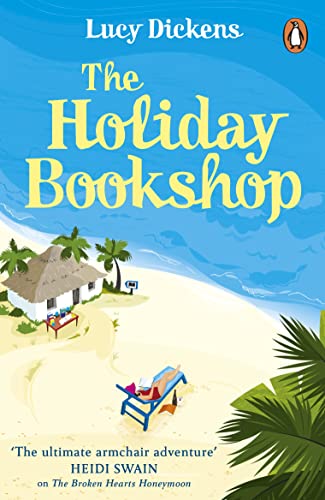 Why a Booktrail?
2000s: One woman. One island. A bookshop in need of revival…
What you need to know before your trail
Jenny has never been a risk taker. But when her best friend takes off on an American road trip, Jenny finds herself saying yes to a once-in-a-lifetime opportunity of her own and accepts the role of a bookseller in the Maldives.
The island of Bounty Cove Cay is everything she'd hoped for: white sandy beaches, glistening turquoise waters and palm trees bursting with coconuts. But it's not all plain sailing…
The resort bookshop is far from thriving and, in an unexpected twist, management are threatening closure.
Can Jenny throw her rulebook to the wind and turn things around before it's too late? And might she find her own happy ending along the way?
Travel Guide
Maldives and a car journey across the USA
The most stunning locations here is the island  Bounty Cove Cay in the Maldives. Meanwhile, a dual time story takes place in several locations across the USA but best to discover these on your own. The Maldives is the one that stands out for the sheer beauty, sun and sparkling sands.
Booktrail Boarding Pass: The Holiday Bookshop
Destination : Maldives, USA   Author/Guide: Lucy Dickens  Departure Time: 2000s
Back to Results