The Great Book of Titanic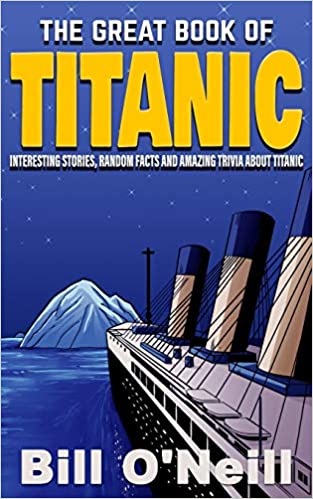 Why a Booktrail?
1912: Find out things you never thought to ask about the infamous ship that sank.
What you need to know before your trail
Welcome to the RMS Titanic, the world's largest passenger ocean liner, where no matter your class you'll be assured of a comfortable voyage. But unfortunately, we can't guarantee you'll make it! You may remember a few things about the Titanic from that big movie or from your history classes, but this book is here to help fill in the blanks. Get ready to learn all about the Titanic, from the creation of the first passenger steam liners in the 1880s, to the construction and ultimate destruction of the Titanic in 1912.
Travel Guide
A Guide to Titanic facts
This book will bring to life the Titanic by letting you in on some often overlooked details and letting you ride along with some of the passengers—some who enjoyed their last few days of life on the ship, while others did what they could to survive.
You'll learn:
Who is the man responsible for the start of the passenger ocean liner boom?
Why were the workers on the Titanic almost entirely Protestant?
What was the name of the Titanic's mascot cat?
Who were some of the richest people in the world on board the Titanic and which of them survived?
How did some of the passengers on the Titanic become heroes, while others proved to be zeroes?
What were some of the connections and coincidences the Titanic had with another doomed passenger linger, the Lusitania?
Each chapter of our trivia book is broken up into fifteen short sections that will introduce you to major themes, background, and sometimes weird stories surrounding the Titanic. Unlike your high school history teacher, we're not going to put you to sleep with endless line of dates, countless numbers about the costs, or a whole lot of deep sea technical jargon, but instead we'll show you the Titanic from a series of different perspectives and themes in a way that landlubbers can understand. To go along with the fifteen short break-downs of the war, every chapter also ends with twenty fun facts or bits of trivia, and five questions to test your knowledge on the Titanic.
So put on your lifejacket, strap into a lifeboat, and get ready to learn…
BookTrail Boarding Pass: The Great Book of Titanic
Destination/location: Atlantic Ocean  Author/guide: Bill O'Neill  Departure Time: 1912
Back to Results