The Girls Left Behind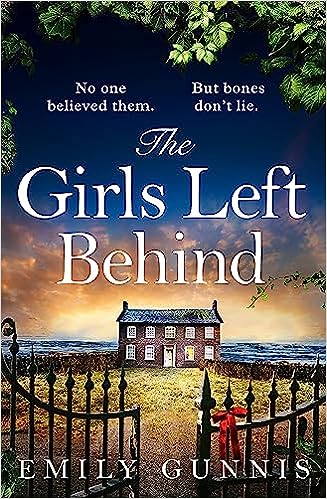 Why a Booktrail?
1985, 2017: No one believed them. But bones don't lie.
What you need to know before your trail
1985. Separated from her little sister at the children's home where they are taken as orphans, Holly Moore is a troubled teenager in need of love. When she meets a man who promises to take care of her, she hopes her luck has finally changed.
2015. The clock is ticking for Superintendent Jo Hamilton when the discovery of a young woman's remains takes her back to an unsolved case from the past. As a constable, Jo was often called out to deal with runaways from Morgate House, but when Holly Moore disappeared – after another female resident fell from the cliffs – Jo was convinced the home was hiding something. Now, with only days before her forced retirement, Jo decides to track down Holly's sister and re-open the case. But will the trail lead her disturbingly close to home?
Locations
Reset
Buckinghamshire - Milton Keynes
Travel Guide
Saltdean and Rottingdean in Brighton
Most of the novel takes place in around these two Brighton towns/villages. They are small and fairly remote but are close enough to Brighton to ensure you know exactly where they are.
Saltdean is where the house in the novel is and where the body of the girl is found.
The chapters on Bletchley Park are the most interesting. This was the secret communications hub during the war and one of the characters works here. She rides a motorcycle to deliver messages for the code-breakers and it's a unique chance of seeing what went on behind the scenes of this amazing place.
BookTrail Boarding Pass: The Girls Left Behind
Destination: Brighton, Rottingdean, Saltdean  Author/guide: Emily Gunnis  Departure Time: 1985,2015
Back to Results