The Girl on the Platform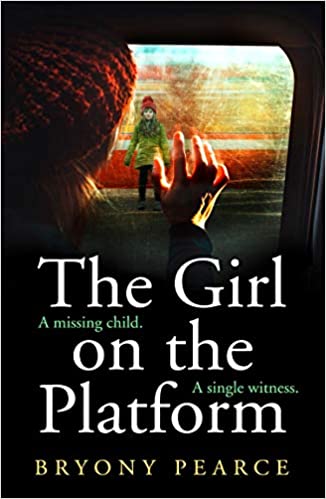 Why a Booktrail?
2000s: A missing child. A single witness.
What you need to know before your trail
I am the girl on the platform.
When new mother Bridget catches her train home from London, she witnesses something terrible: a young girl is taken from the platform, right before her eyes.
No one knows where I am.
But no one is reported missing and with Bridget the only witness, she is written off as an attention seeker. Nobody believes her – not even her own husband.
Can you find me?
But Bridget knows what she saw, and becomes consumed with finding the little girl. Only she can save the child's life… but could delving into the mystery cost Bridget her own?
Travel Guide
Travel on a train from London with Bryony Pearce
Much of the background to this is vague but the woman on the train is on her way home from Euston Station and heading out past Harlesden and Kenton. The police seem to think it was around Kenton when she saw the girl and reported the incident.
The fact that a girl might have been taken from a platform is shocking as these are stations on a line out of London. They are often badly lit and remote at night so they are creepy as well. Imagine the fear of being ona train and seeing something from a window. Something that no one else sees.
Moving trains, spaces you can't escape are particularly good settings for thrillers.
BookTrail Boarding Pass: The Girl on the Platform
Destination/location: London Author/guide:  Bryony Pearce  Departure Time: 2000s
Back to Results