The Ghost of Frederic Chopin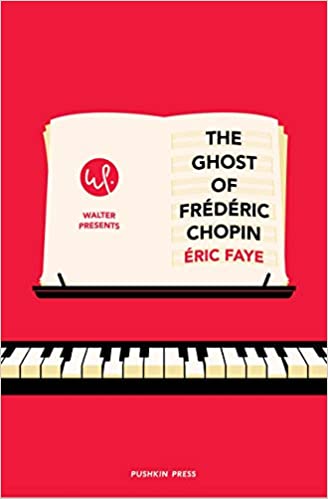 Why a Booktrail?
1965: A woman claims to see the ghost of Chopin……
What you need to know before your trail
Prague, 1995: Vera Foltynova, a widow in her late 50s, claims to receive visits from the ghost of great composer Frederic Chopin. What's more, she declares that Chopin has dictated dozens of compositions to her, to allow the world to hear the sublime music he was unable to create in his own short life. Many dismiss her story as a ridiculous hoax, while others swear that the music has the same beauty and refinement as the work of the dead master.
Ludvik Slany, a secret police agent-turned-television journalist, is assigned to make a documentary debunking Vera's claims. He arrives in Prague ready to uncover a scam, but the more he subtly tries to trick her into giving herself away, the more he begins to think he may be witnessing a genuine miracle…
Travel Guide
BookTrail a visit to Prague to spot Chopin
The story was inspired by Rosemary Brown  (27 July 1916 – 16 November 2001) was an English composer, pianist and spirit medium who claimed that dead composers dictated new musical works to her. One of these really was Chopin!
Brown claimed that each composer had his own way of dictating to her: Liszt controlled her hands for a few bars at a time, and then she wrote down the notes; Chopin told her the notes and pushed her hands on to the right keys.
Prague is well evoked in the story and there is a nice Chopin monument that you should visit.
BookTrail Boarding Pass: The Ghost of Frederic Chopin
Destination/location: Prague Author/guide: Éric Faye Departure Time: 1995
Back to Results