The Devil and the Dark Water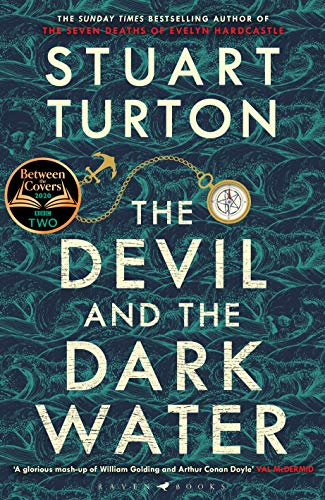 Why a Booktrail?
1634: There's no safety on a ship when the devil himself might be on board…
What you need to know before your trail
It's 1634 and Samuel Pipps, the world's greatest detective, is being transported from the Dutch East Indies to Amsterdam, where he is facing trial and execution for a crime he may, or may not, have committed. Travelling with him is his loyal bodyguard, Arent Hayes, who is determined to prove his friend innocent, while also on board are Sara Wessel, a noble woman with a secret, and her husband, the governor general of Batavia.
But no sooner is their ship out to sea than devilry begins to blight the voyage. A strange symbol appears on the sail. A dead leper stalks the decks. Livestock are slaughtered in the night.
And then the passengers hear a terrible voice whispering to them in the darkness, promising them three unholy miracles. First: an impossible pursuit. Second: an impossible theft. Third: an impossible murder.
Could a demon be responsible for their misfortunes?
With Pipps imprisoned, only Arent and Sara can solve a mystery that stretches back into their past and now threatens to sink the ship, killing everybody on board…
Locations
Reset
Indonesia - Jakarta/Batavia
Travel Guide
Travel BookTrail style from the Dutch Indies to Amsterdam
The novel starts:
"In 1634, the United East India Company was the wealthiest trading company in existence, with outposts spread across Asia and the Cape. The most profitable of these was Batavia, which shipped mace, pepper, spices and silks back to Amsterdam aboard its feel of Indiamen galleons.
The journey took eight months and was fraught with danger. Oceans were largely unmapped and navigational aids were rudimentary. Only one certain route existed between Batavia and Amsterdam and ships that strayed beyond it were often lost……
Even those that kept between these 'wagon lines' remained at the mercy of disease, storms and pirates. Many who boarded in Batavia would never make it to Amsterdam…..
BookTrail Boarding Pass: The Devil and the Dark Water
Destination/location: Batavia (Jakarta), the High Seas, Amsterdam Author/guide: Stu Turton
Departure Time: 1634
Back to Results