The Dark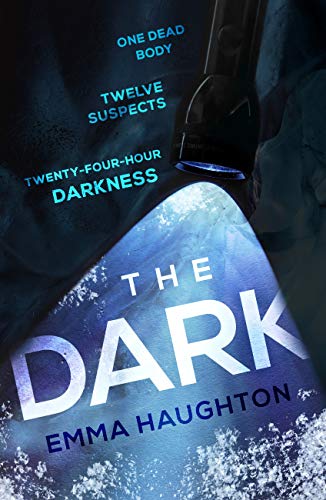 Why a Booktrail?
2021: In deepest, darkest Antarctica, no-one can hear you scream…
What you need to know before your trail
A&E doctor Kate North has been knocked out of her orbit by a personal tragedy. So when she's offered the chance to be an emergency replacement at the UN research station in Antarctica, she jumps at the chance. The previous doctor, Jean-Luc, died in a tragic accident while out on the ice.
The move seems an ideal solution for Kate: no one knows about her past; no one is checking up on her. But as total darkness descends for the winter, she begins to suspect that Jean-Luc's death wasn't accidental at all. And the more questions she asks, the more dangerous it becomes for them all . . .
Travel Guide
BookTrail remote and dark Antarctica in The Dark
This is one chilly atmosphere. Cold, dark, remote and deadly.
A team of scientists, researchers and doctors are working in a remote UN station.
They are effectively cut off from the outside world, The snow and mountainous land can kill. If you go out alone (which isn't allowed) and drop your torch, you could die of exposure.
"White. Endless, featureless, mind-numbing white. A white so bright, it hurts your eyes, at once beautiful and dreadful."
There is a place called Dome C in the middle of nowhere in the Antarctica and it sounds amazing to Kate, the protagonist of the story:
"A year as a doctor in an Antarctic ice station had the ring of adventure about it."
Little does she know this adventure is going to be deadly…
The setting, atmosphere and landscape are brilliantly evoked. Inside the station, all is sterile, doors with codes, locked cupboards, passageways and dark rooms…chilling.
If you venture outside….the isolation and cold can kill. You can lose all sense of normality. People die here. Workers have died here. You have to rely on your colleagues to survive. But what if the real danger is inside the station itself?
What if the real killer however, is inside your secure UN station?
BookTrail Boarding Pass: The Dark
Destination/location:  Antarctica Author/guide: Emma Haughton  Departure Time:  2021
Back to Results