The Cult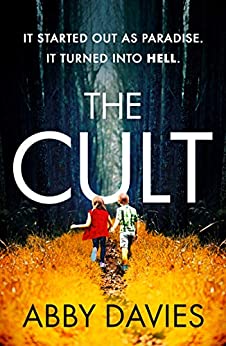 Why a Booktrail?
2000s: A hidden community…A shocking abduction…A twisting case…
What you need to know before your trail
Thirty years ago, in the English countryside, a commune was set up. Led by Uncle Saviour, it was supposed to be a place of love, peace and harmony. But what started out as paradise turned into hell.
Now, two young children have vanished from their home in the middle of the night. Their parents are frantic, the police are at a loss.
DI Ottoline is leading the search – her only clue a mask found in the woods. Could the key lie in events that took place decades ago, when a dream of a new way of life became something far more sinister?
Travel Guide
Where is the cult?
The Cult tells the story of a commune in the English countryside.  Uncle Saviour set this up 30 years ago and his name alone gives you a clue to its nature. He promises paradise but the people there get something altogether more different.
This gives you a chance to safely visit and join in with a cult. You are taken in, sucked in and immersed so cleverly that it's hard to imagine anything else. You are in this world in every which way. Feel your fear and leave your expectations of society at the door. Inside, things work very differently indeed.
BookTrail Boarding Pass: The Cult
Destination/location: England  Author/guide: Abby Davies Departure Time: 2000s
Back to Results