The Commandments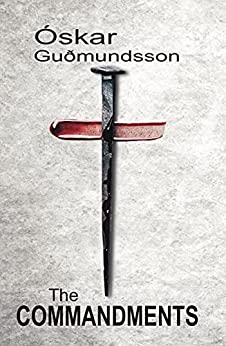 Why a Booktrail?
1996, 2004: The dark side of the Church is under investigation.
What you need to know before your trail
Former detective Salka Steinsdóttir finds herself unwillingly pitched into the toughest investigation of her life, just as she returns to the tranquil north of Iceland to recover from a personal trauma.
The victim is someone she had pursued earlier in her career – and had never been able to pin down. Now a killer has taken the law into their own hands and meted out brutal retribution for ancient crimes.
Salka is faced with tracking down the murderer of a stalwart of the church and the community, a man whose reputation stretches deep into the past, and even into the police team tasked with solving the case.
As the killer prepares to strike again, Salka and her team search for the band of old friends who could be either killers or victims – or both.
Travel Guide
BookTrail your way around The Commandments
Akureyri
"The nature of The Commandments and the sensitive nature of the subject matter didn't go unnoticed, especially as there are real locations used in the book, such as the Glerá Church in Akureyri."
Grenivík
'It was exciting to use somewhere like Grenivík, because it is such a special place. The river setting at Laxá dropped into the mix as well. That's a place I also know well. I'm so fond of this part of Iceland that it was a pleasure to use Akureyri as the backdrop,' he said.
BookTrail Boarding Pass: The Commandments
Destination/Location: Iceland   Author: Óskar Guðmundsson    Departure: 1994, 2004
Back to Results