The Bleeding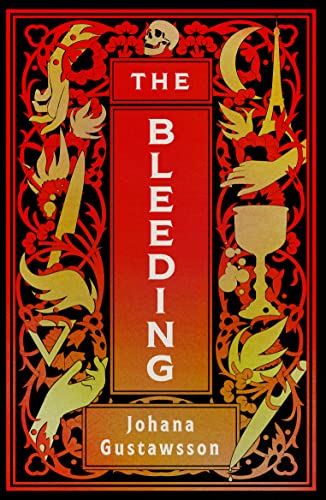 Why a Booktrail?
1899, 1949, 2022: Three women pushed so far beyond breaking point, they have only one way out…
What you need to know before your trail
1899, Belle Époque Paris. Lucienne's two daughters are believed dead when her mansion burns to the ground, but she is certain that her girls are still alive and embarks on a journey into the depths of the spiritualist community to find them.
1949, Post-War Québec. Teenager Lina's father has died in the French Resistance, and as she struggles to fit in at school, her mother introduces her to an elderly woman at the asylum where she works, changing Lina's life in the darkest way imaginable.
2002, Quebec. A former schoolteacher is accused of brutally stabbing her husband – a famous university professor – to death. Detective Maxine Grant, who has recently lost her own husband and is parenting a teenager and a new baby single-handedly, takes on the investigation.
Under enormous personal pressure, Maxine makes a series of macabre discoveries that link directly to historical cases involving black magic and murder, secret societies and spiritism … and women at breaking point, who will stop at nothing to protect the ones they love…
Travel Guide
From Paris to Quebec
Let yourself be swept along on a spiritual journey by a bereaved mother in Paris. Across the water now where you should take time to note the dark practices taling place in Post-War Québec. Three women, all trapped by the societal and cultural limitations of the times in which they live.
This is a story of two cities, gold and glitz which hide darkness and the occult and supernatural. There is talk of witches, spells and black magic. Let's not forget the murder, secret societies and spiritism.
BookTrail Boarding Pass: The Bleeding
Destination/location: Paris, Quebec, Montreal  Author/guide:   Johana Gustawsson Departure Time: 1899, 1949, 2022
Back to Results